February 16th Group Hunt on Fort Ancient Site
I wanted to post the in-situ's and photos of the Pipe pre-form for the finds I posted yesterday from our hunt.....................as promised. Speedy Denny, David Denny, Hayden Bybee, John Gibson, and myself got together for a little walking.
Hope you enjoy.
This first Triangle was found by Speedy.... the first nice piece of the evening. Another Side Notch. The last triangle is the one that I found.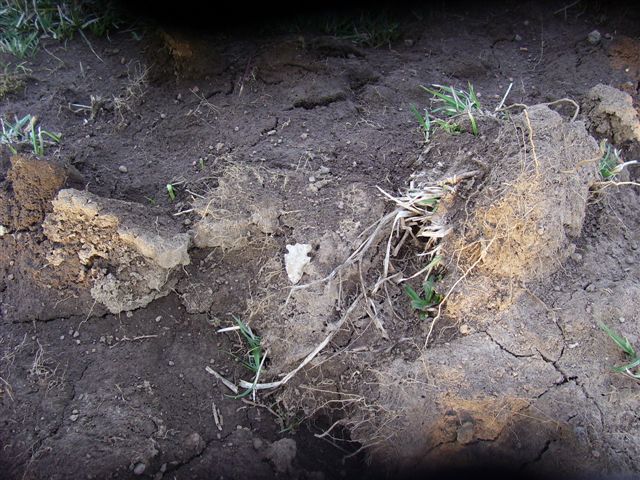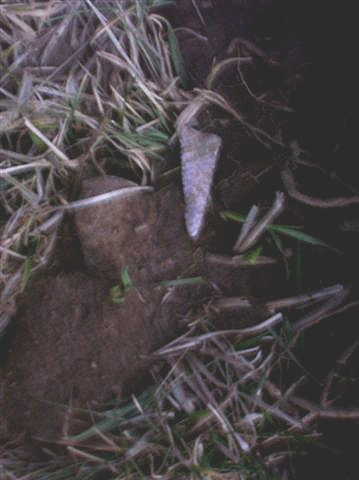 Here is the Sandstone Pipe pre-form found by David Denny (sorry, but he had picked it up before realizing what it was). The photos WERE taken "on-site" however. The smaller "stem" hole is "stepped".... using about 3 different drill?.... the "bowl hole".... appears to have been started by maybe the knuckle of cane?.... it is smooth and rounded.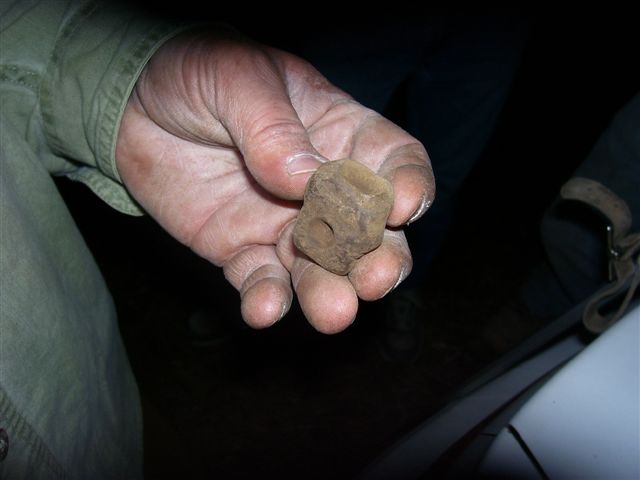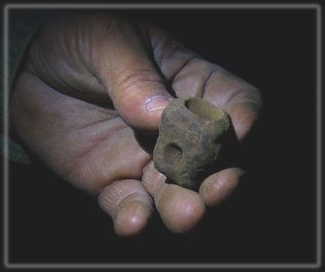 Not a bad find in anybody's book.
Hope you enjoyed,
Monty R. Pennington