February 12th, 2006
Found today.... my second "heartbreaker" this week!
Today John Gibson, Speedy Denny, and myself had just left the Ripley, Ohio show and where headed back south along Hwy 68. Right as we were getting into Maysville we noticed an Housing complex being developed along side a golf course with an agreeable amount of land scalped....... TOO much for 3 rock hunters eager to get their boots muddy.
As we got out of the truck and started down through some subsoil to where we could see a pile of topsoil pushed up and some areas around it with "mixed" soil Speedy and John went to the pile of topsoil and I continued around it.
Just the other side of it... laying in full view was this!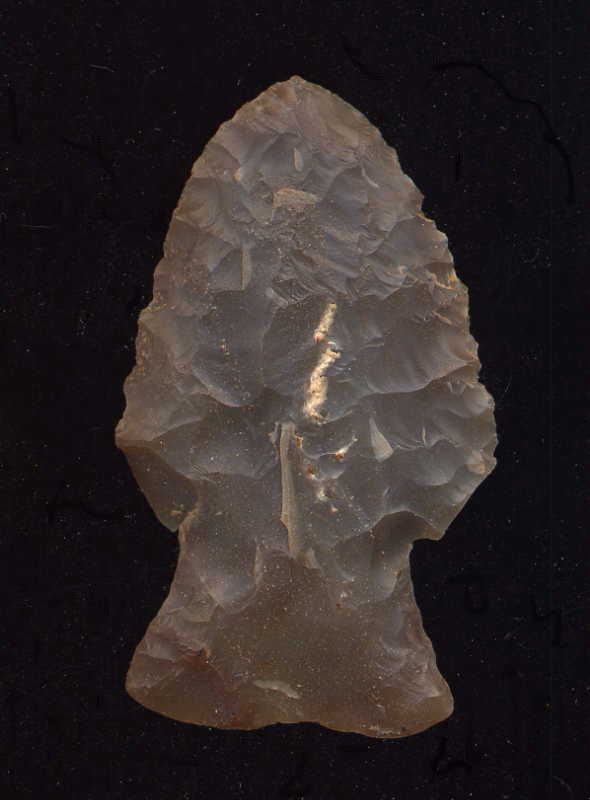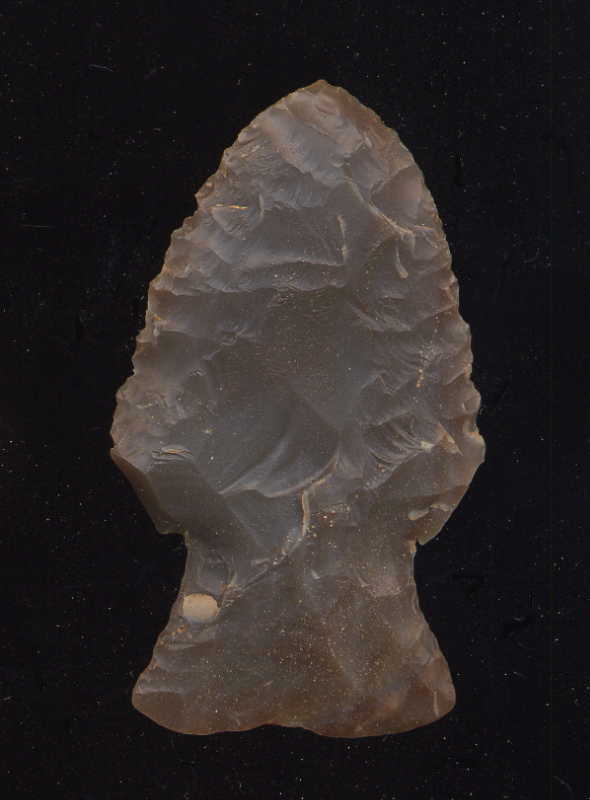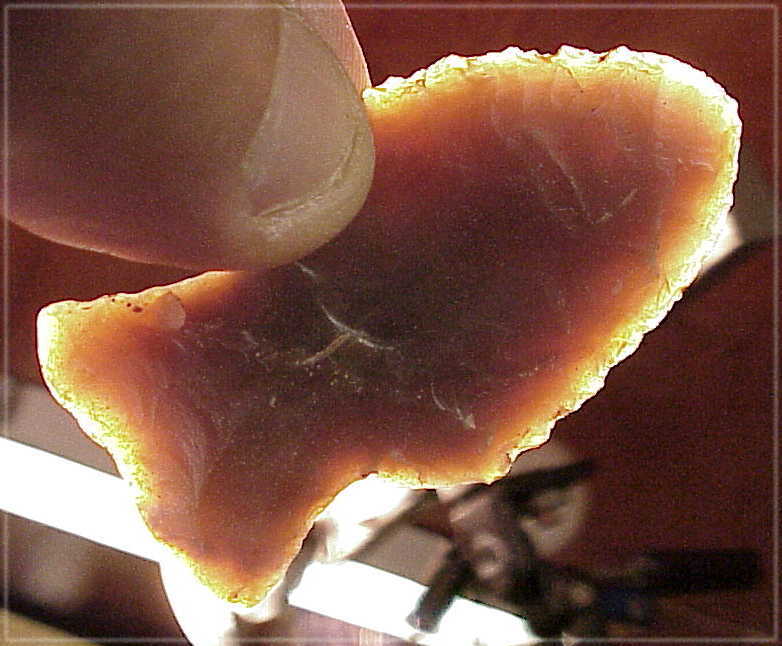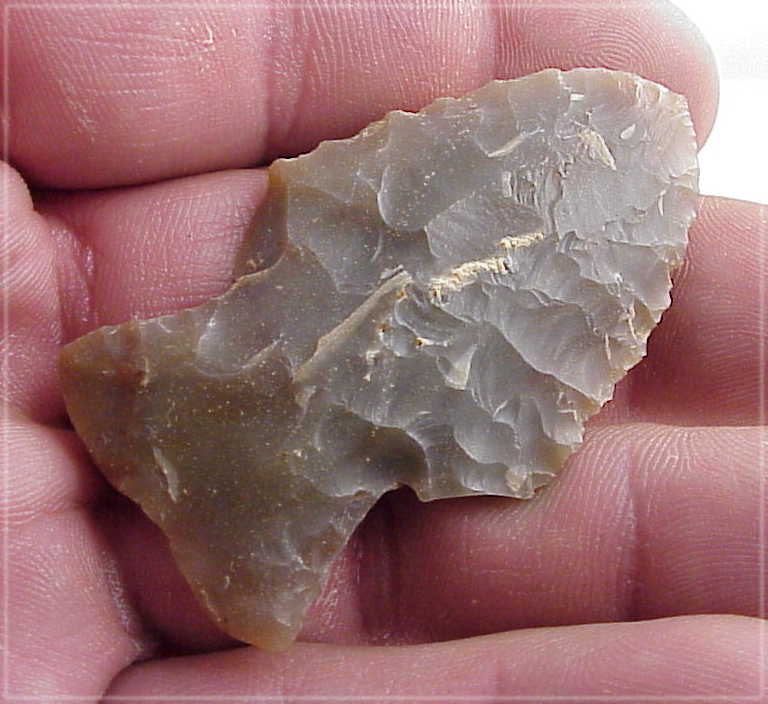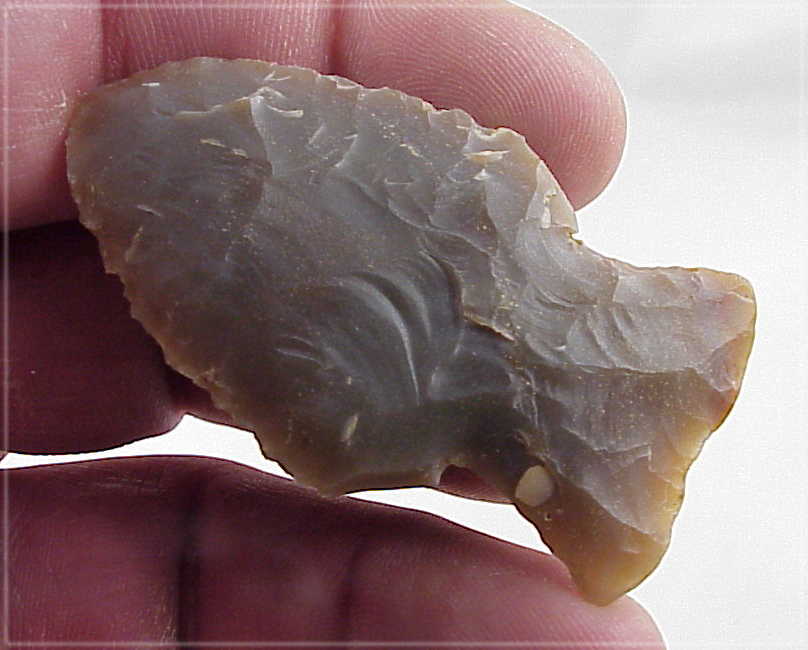 Both the ears are very "fresh" breaks! MY LUCK !!!!!! Lost Lake is 2 5/16ths inches long. Made of Gray Carter Cave Chert.
Weep with me,
Monty