I want to give a special thanks to Adam Agusti for undertaking his LONG drive to come down and visit with us last night. Adam is really an AVID hunter and I expect that the banner that he found yesterday and brought down will not be the last nice artifact we see him glean in 2006.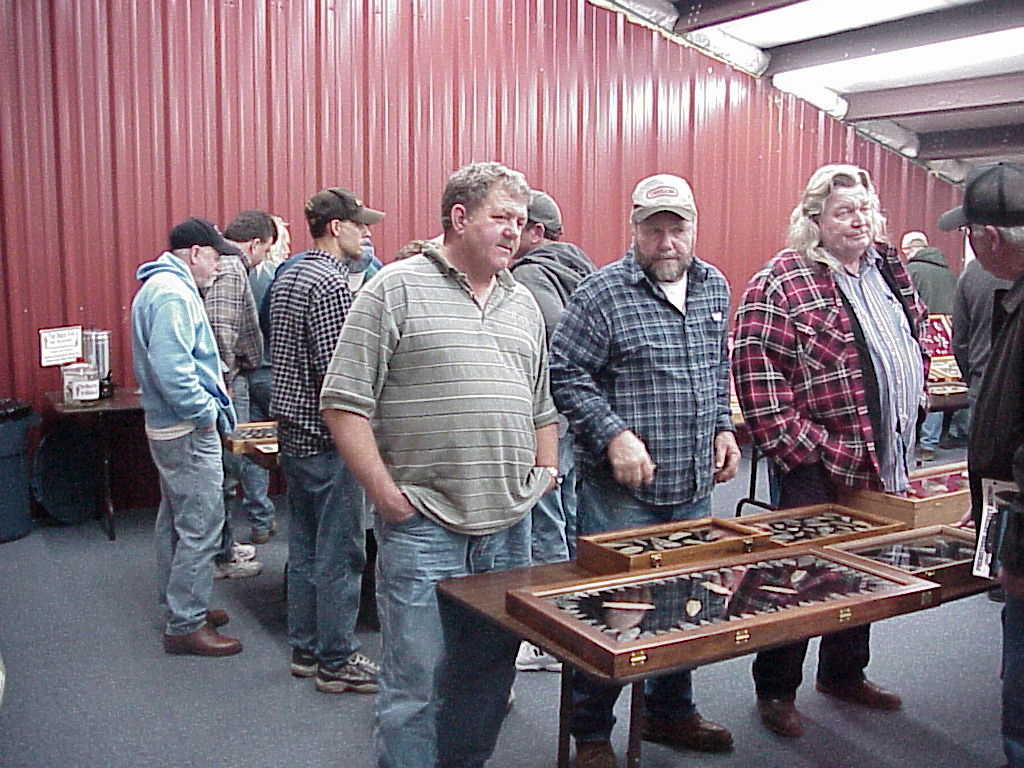 Three "long time" surface walkers; Jeff Rose, Johnny Dale Edwards (original finder of Speedy's new Beaver Lake, and Charlie Lutes!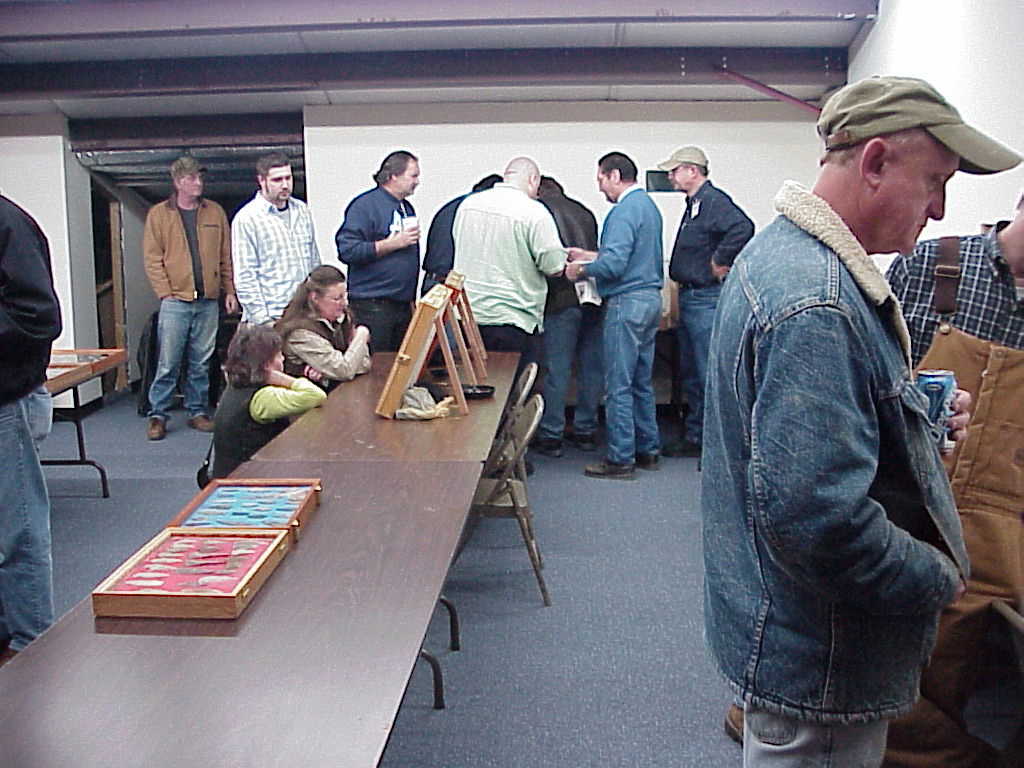 A couple of our lady visitors above admiring a couple of Hayden's frames early on in the night.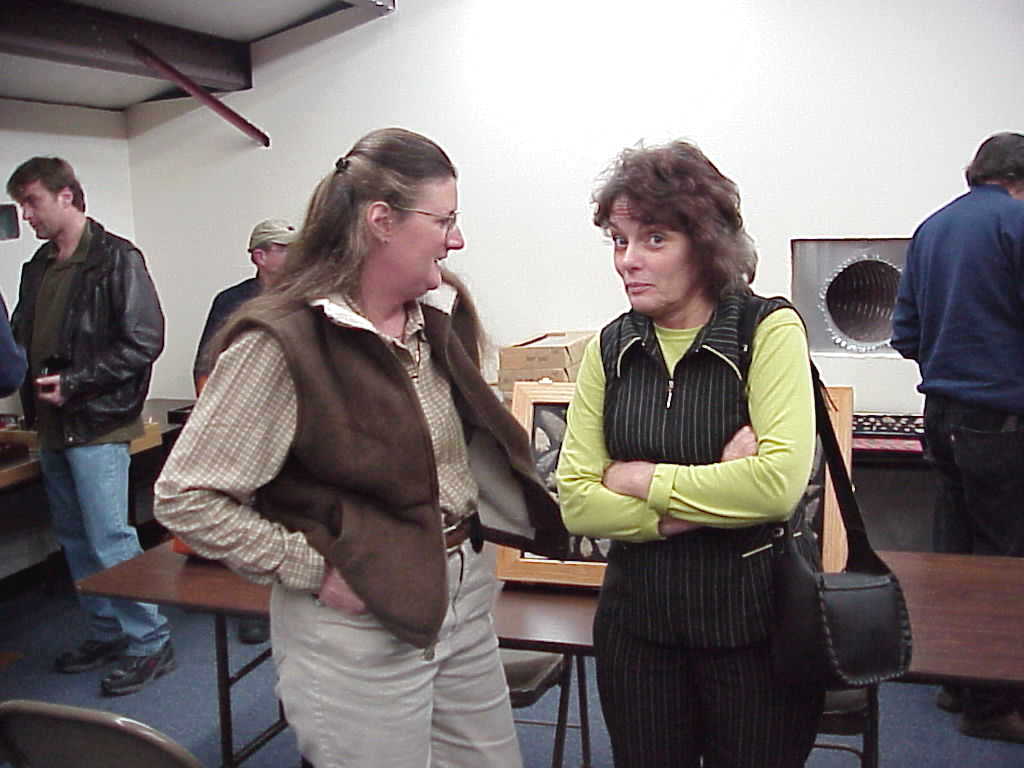 Above - Debby Rassenfoss from Paris, KY and a guest she brought with her.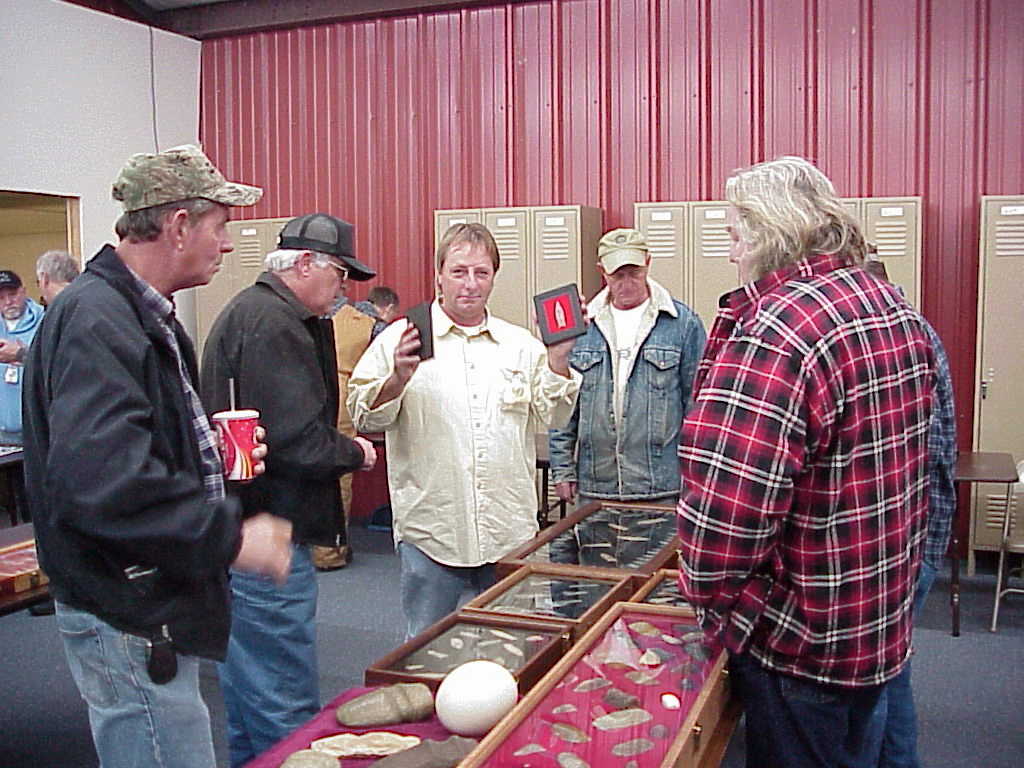 Speedy Denny, admiring a couple of nice local paleo's.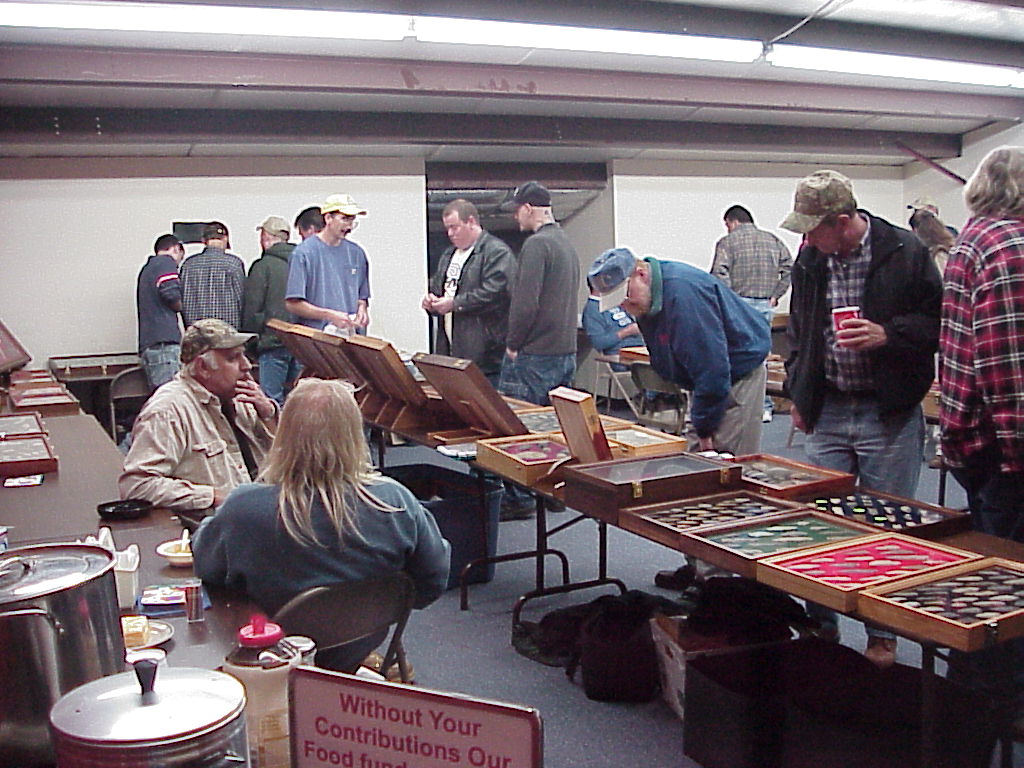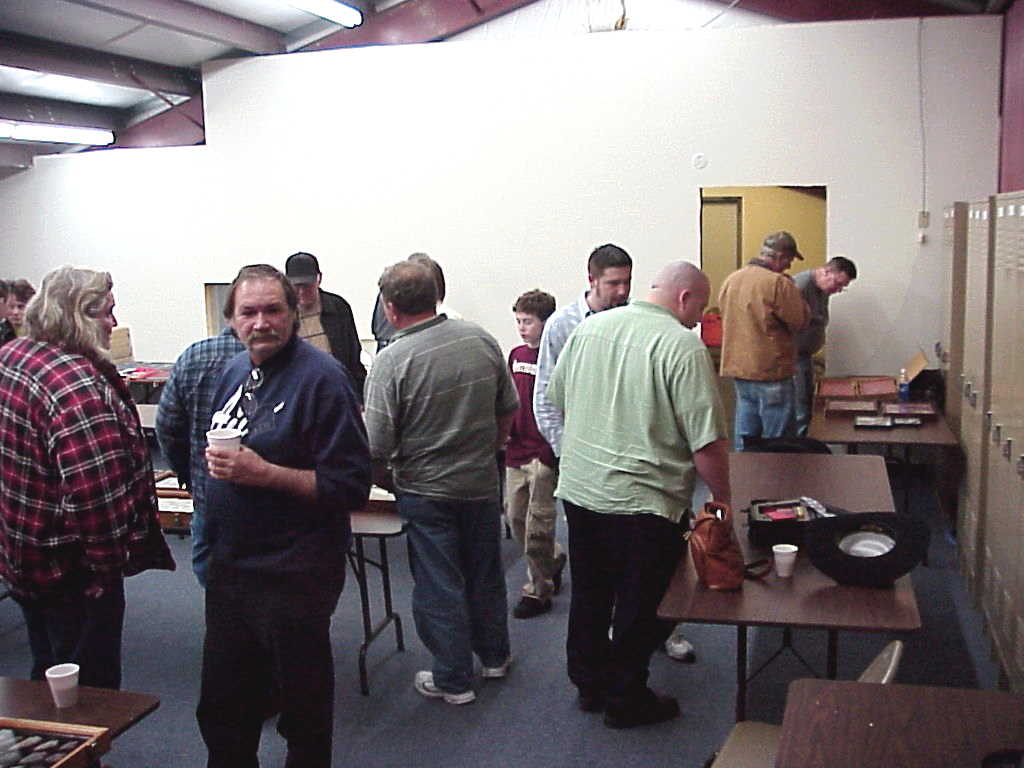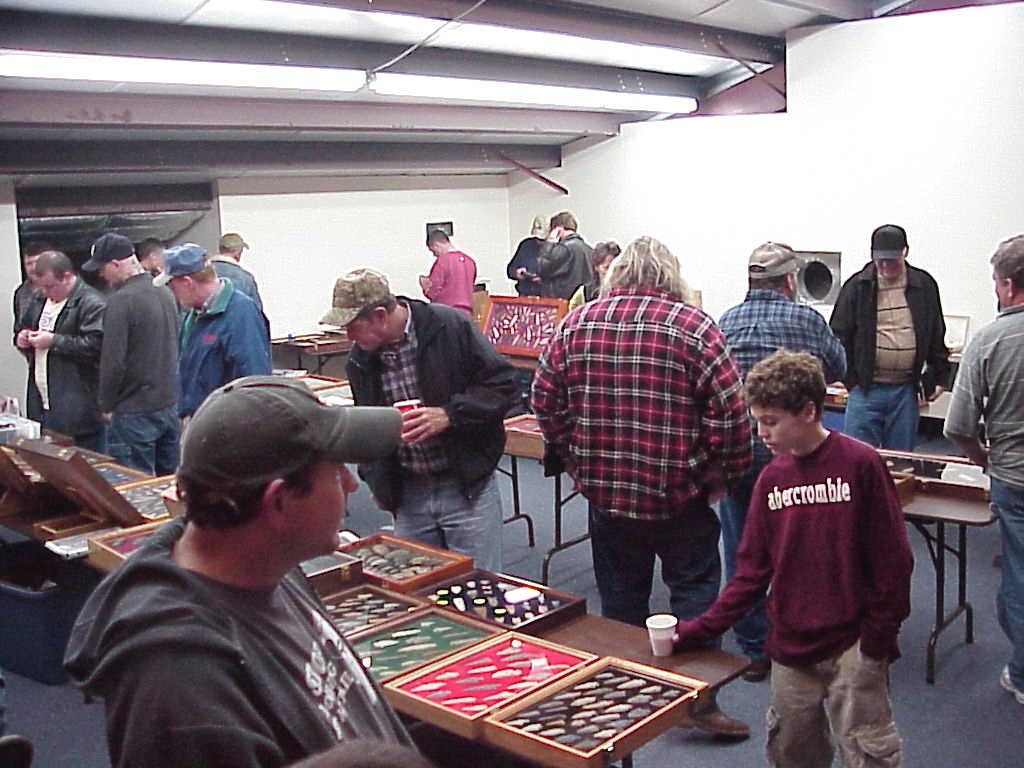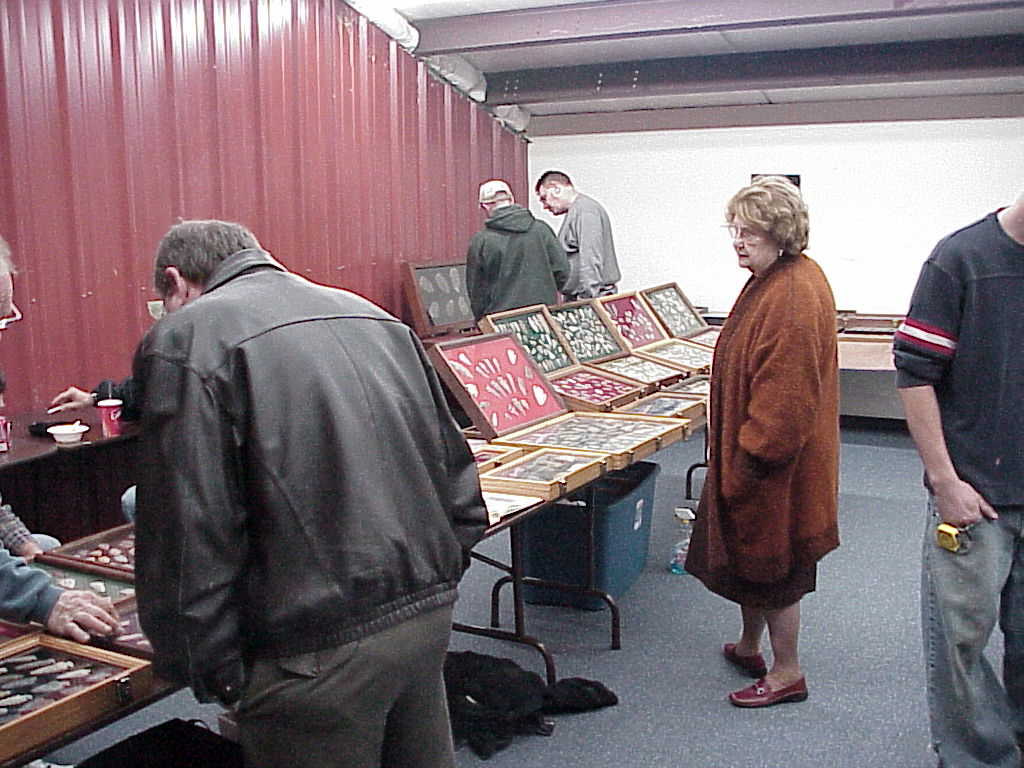 Four shots above - of an overview of the many of our members and guests during the evening.
I counted 52 people in the show room at one time during the evening.
People have visited this page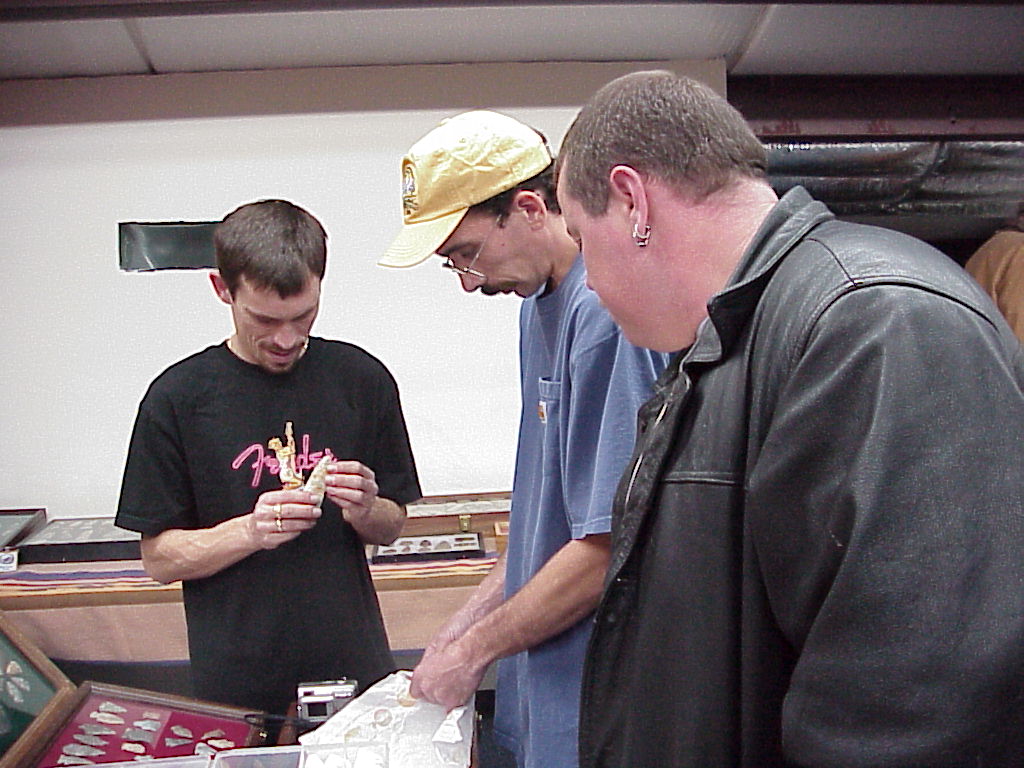 Chris Capley, Adam Agusti, and Terry "T-boz" Tucker looking over some of Adam's collection
(Above and below) - A couple of views of Adam's banded slate Banner that he found yesterday morning.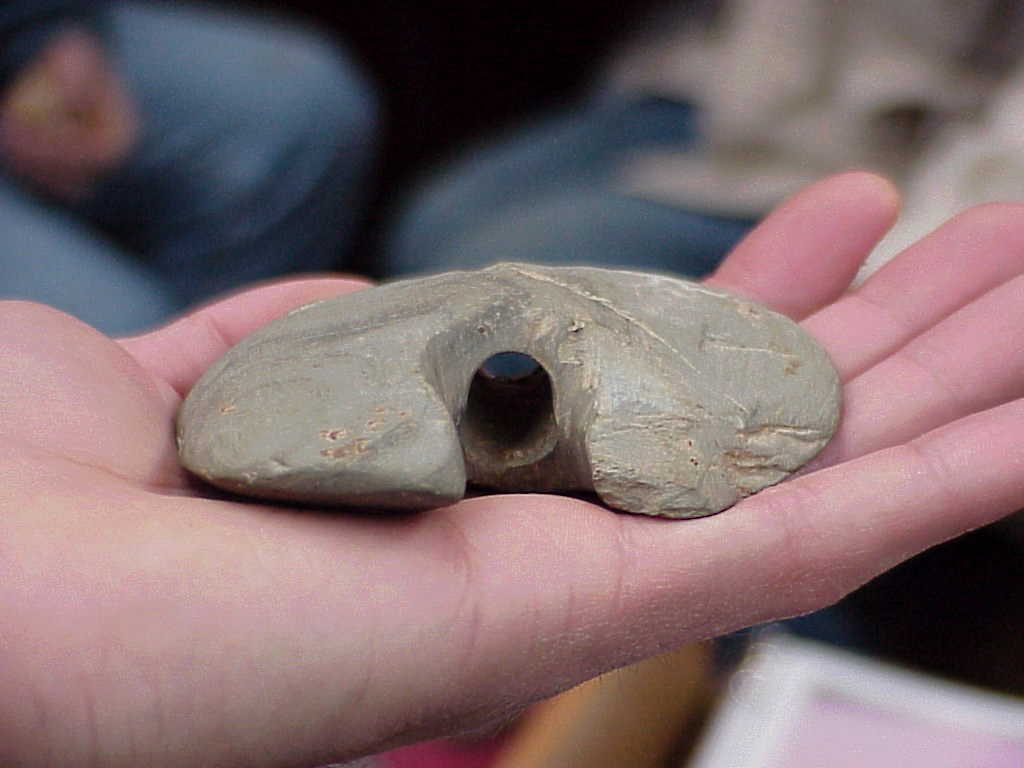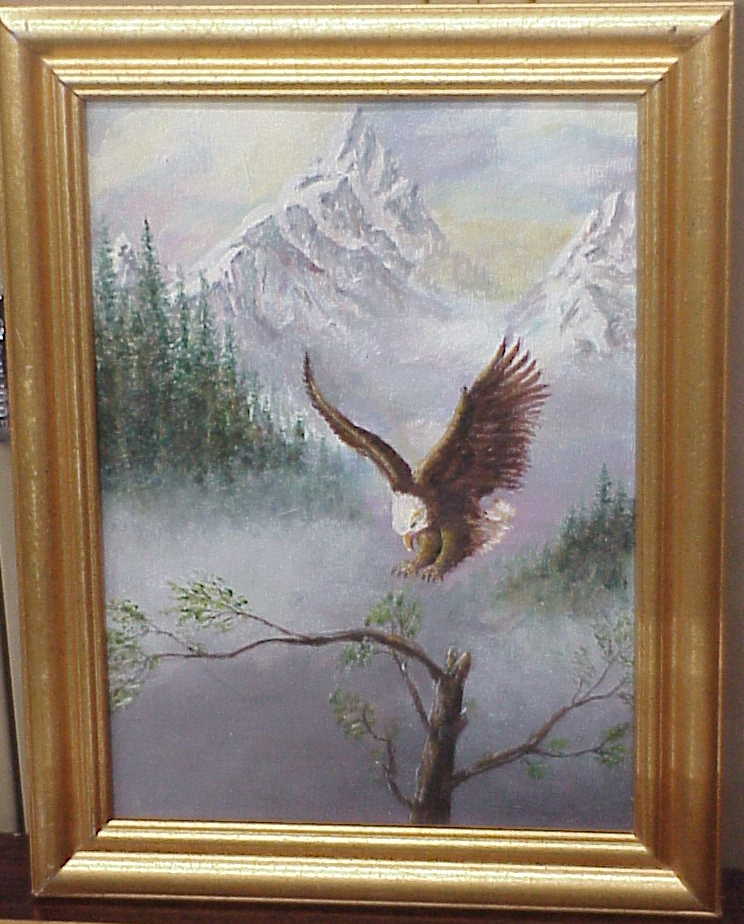 Only this last week, I learned of one of our members "other" talents, so I wanted to include this here. Shown above is a freehand, oil, by Speedy Denny. I am going to try and get him to do a couple of artifact related ones,............ if I can.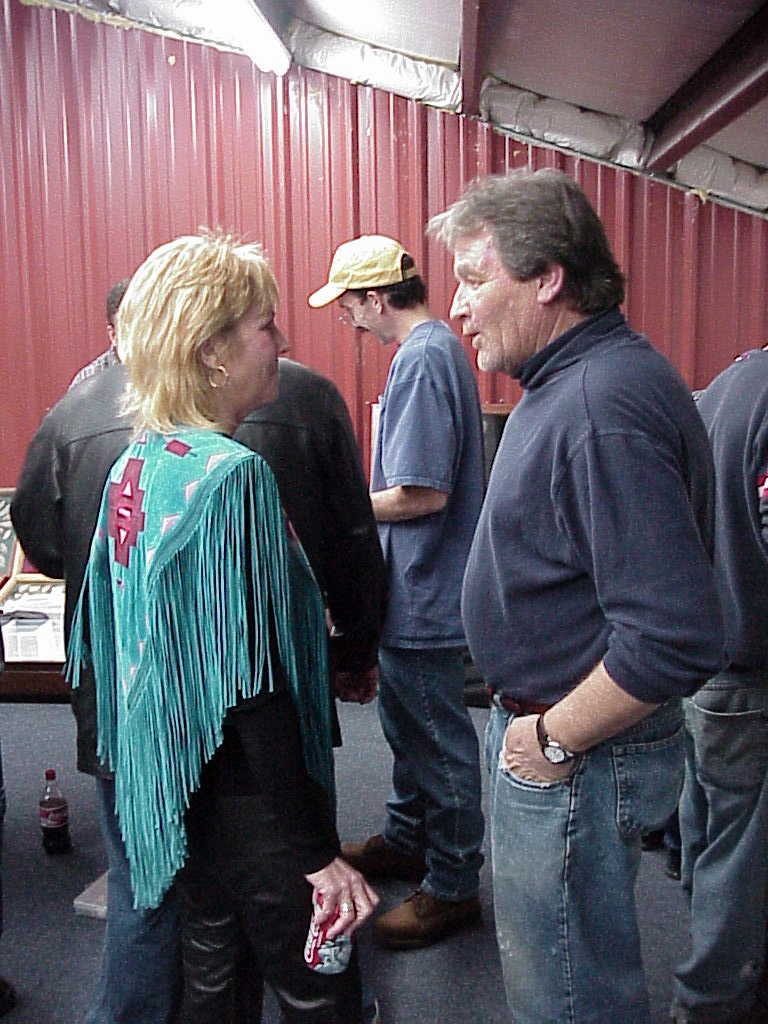 To special people in my life; Jewdy Saurel, and my friend John Gibson. ( "shameless plug" - Jewdy has a new book out .... a collection of short stories called "Objects in a Cluttered Mind" if any of you would like to check it out.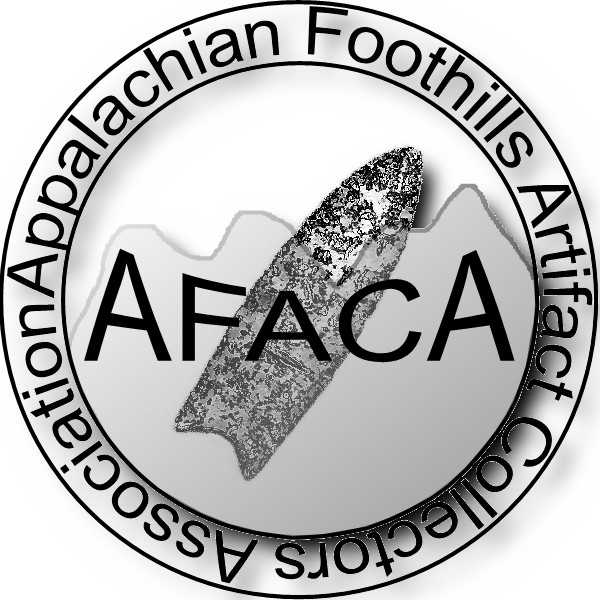 ***Special Thanks to Chris Capley, and Hayden Bybee who helped me with our phone calls for the month the night before the meeting.
Our next meeting will be Tuesday February 7th, 2006.
The AFACA meets the 1st Tuesday of every month at the upstairs meeting room of the Waco KY Fire Department.
You can find details in this months GRAS newsletter, or on Arrowpack's Calendar of Events.
Hope to see you all there!
Sincerely,
Monty R. Pennington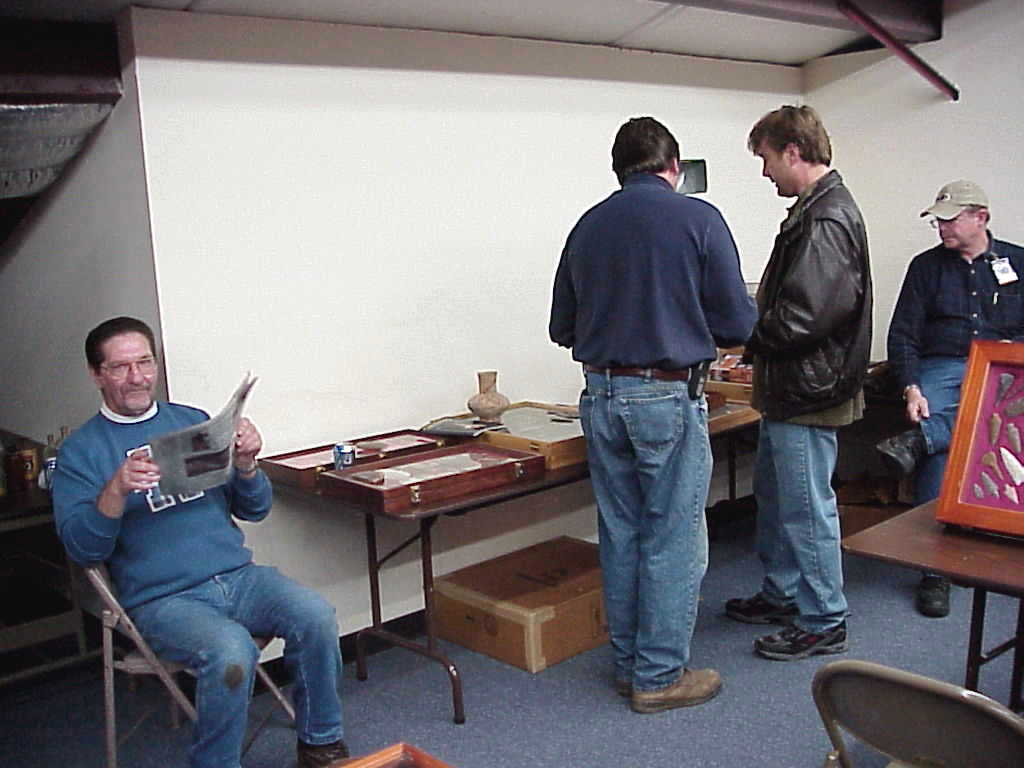 Ralph Richmond (far left), and Gary Noel (far right) answering questions as two more look over some of their display.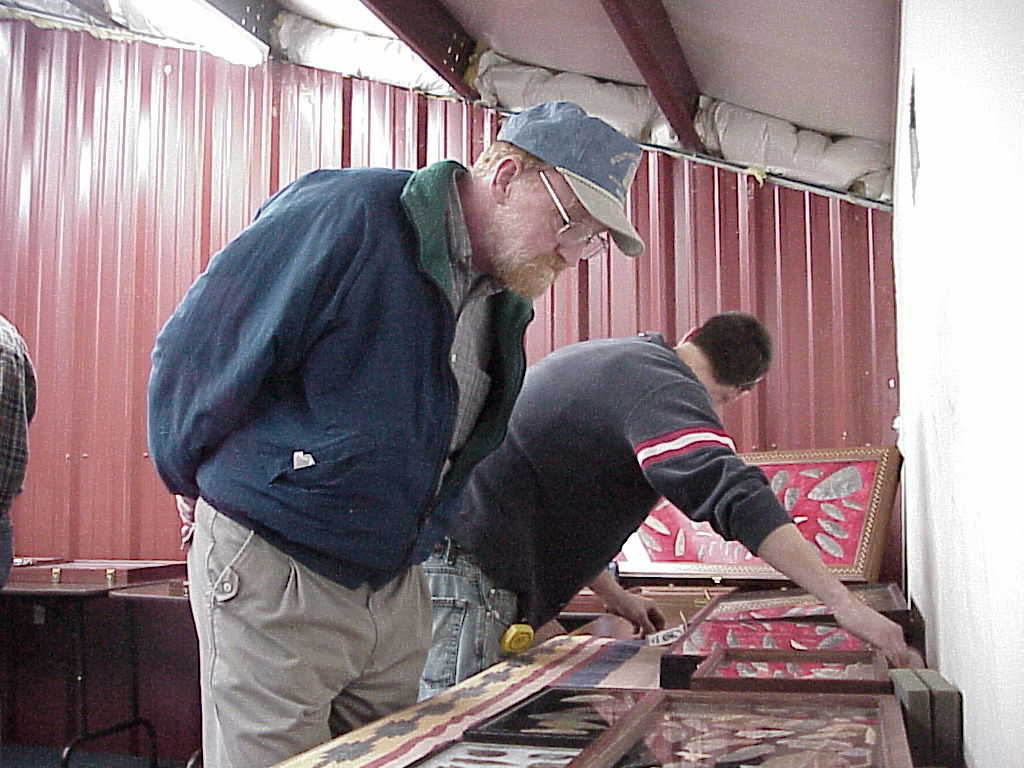 Bill Buck of London, KY looking over one of John Gibson's frames.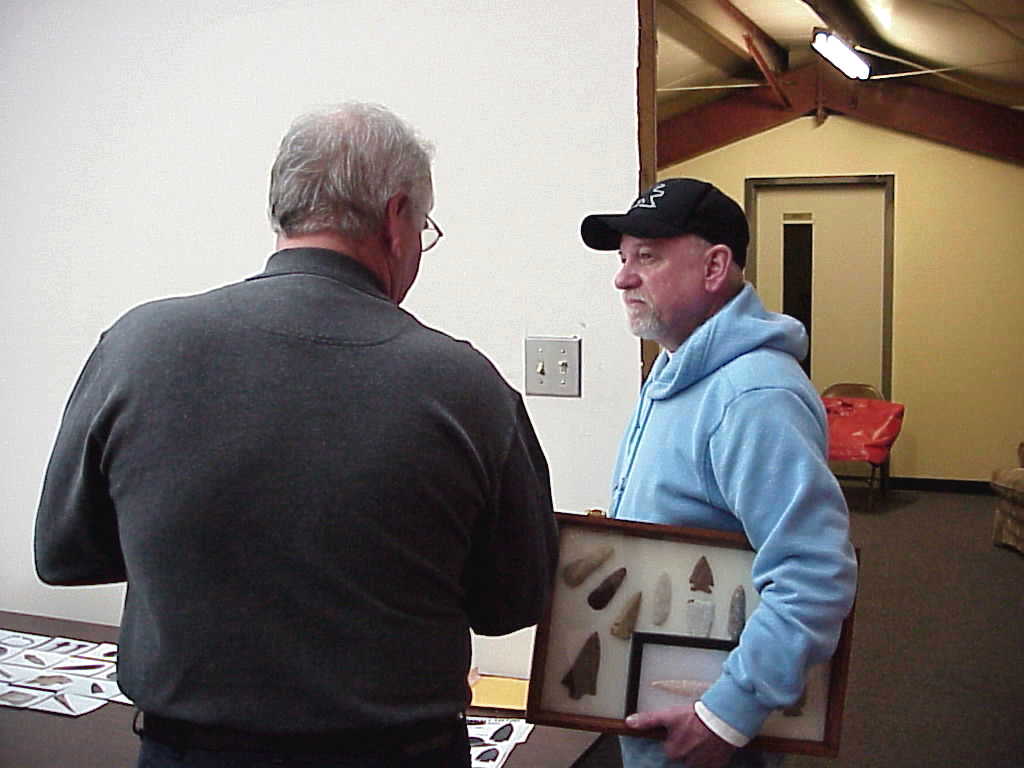 Don Dix, (in blue) of Lexington with a couple of frames of fine pieces.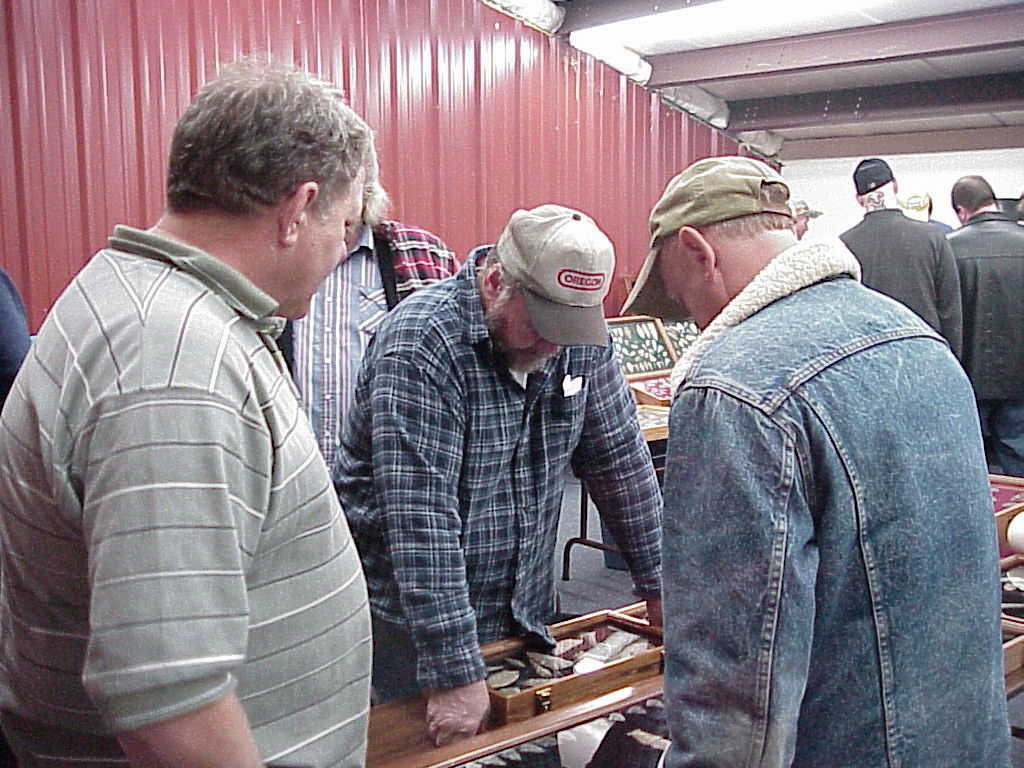 Jeff Rose, Dale Edwards, and Robbie Robbins looking at part of Speedy's Turkeytail Cache.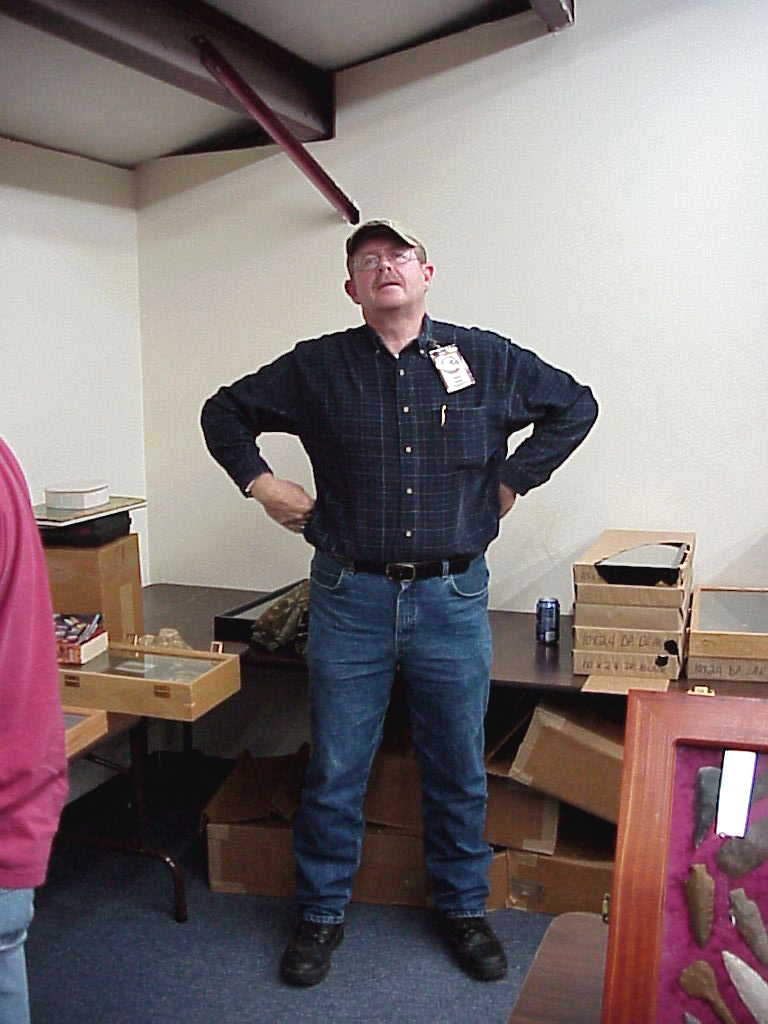 Gary Noel, guarding his corner !
Ralph Richmond, Gary Noel, and Tom Davis.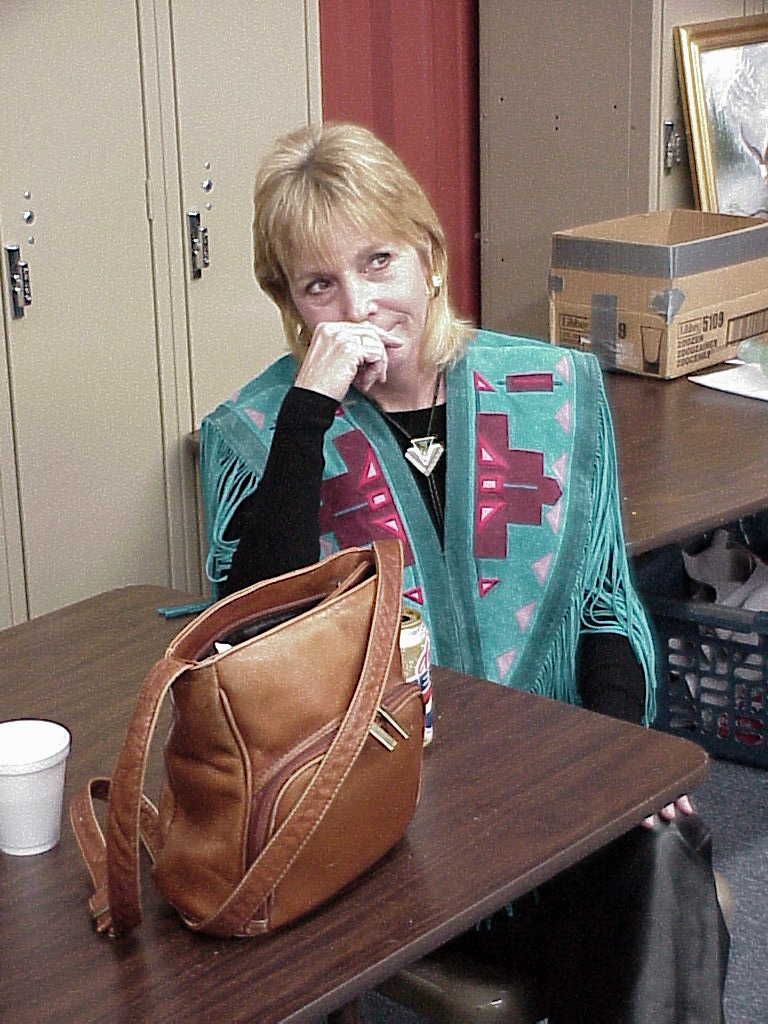 Jewdy in deep thought.